Outfit Theme Days
Mon May 22 2023
Konnexion and some of our amazing theme camps are hosting Theme Days! We have a different theme for each day of the festival that anyone is free to dress up and join in on the fun!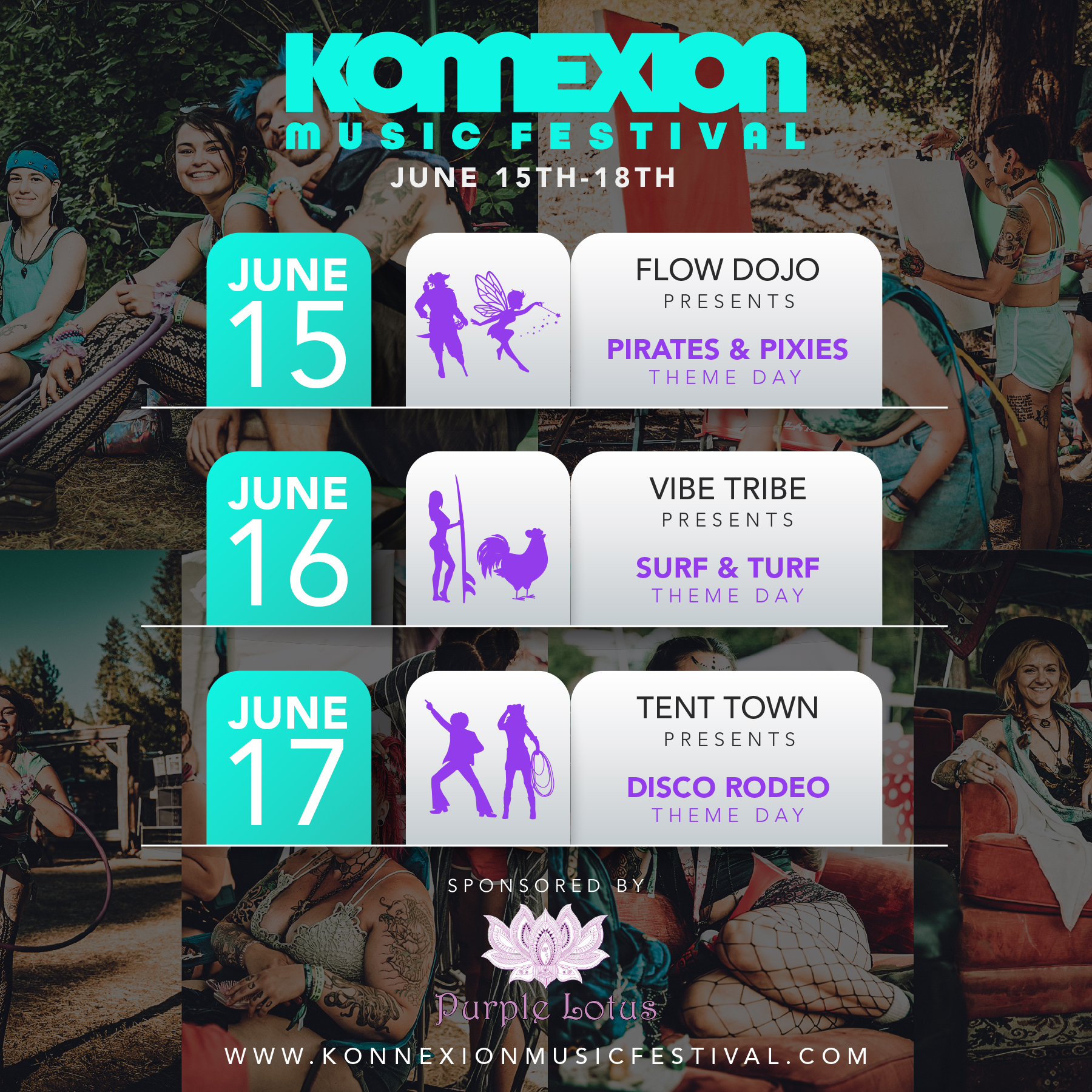 Thursday June 15th
Pirates and Pixies
Hosted by Flow Dojo
Friday June 16th
Surf & Turf
Hosted by Vibe Tribe
Saturday June 15th
Disco Rodeo
Hosted by Tent Town
We will be meeting at daily 4pm at the hosts Theme Camp to show off all the amazing outfits and for an official photo op!
Need help building a new outfit? Our friends over at Purple Lotus are the perfect place to stop for new pieces and inspiration!
Have fun with this! Konnexion is all about bringing people together and dressing up with your friends and new people is a great way to create life long relationships!